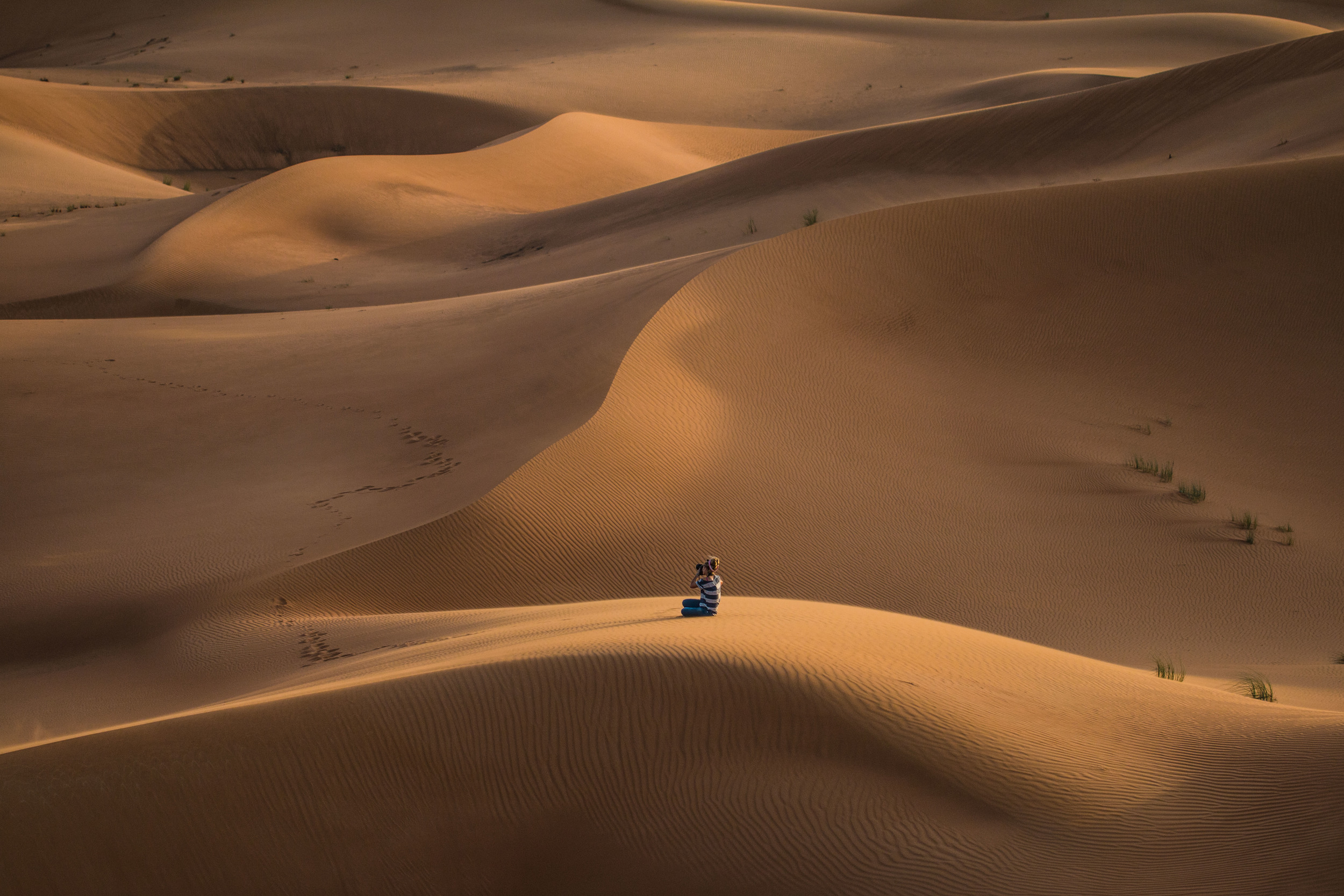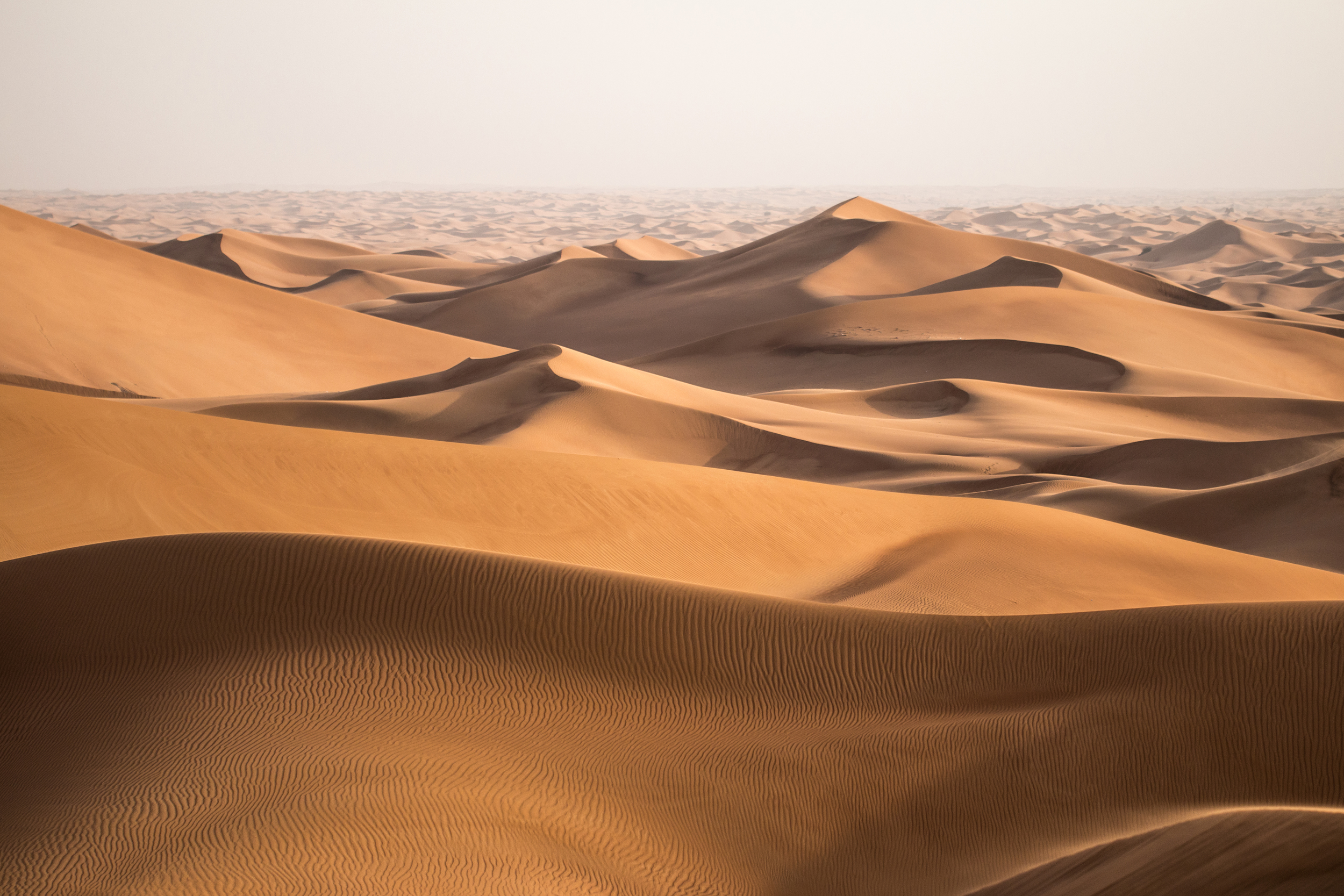 Desert Textures
Beautiful slopes, creases, rolls and waves of the Dubai sand dunes.
Vagabonds
A group of photographers in awe of the expanse of the desert.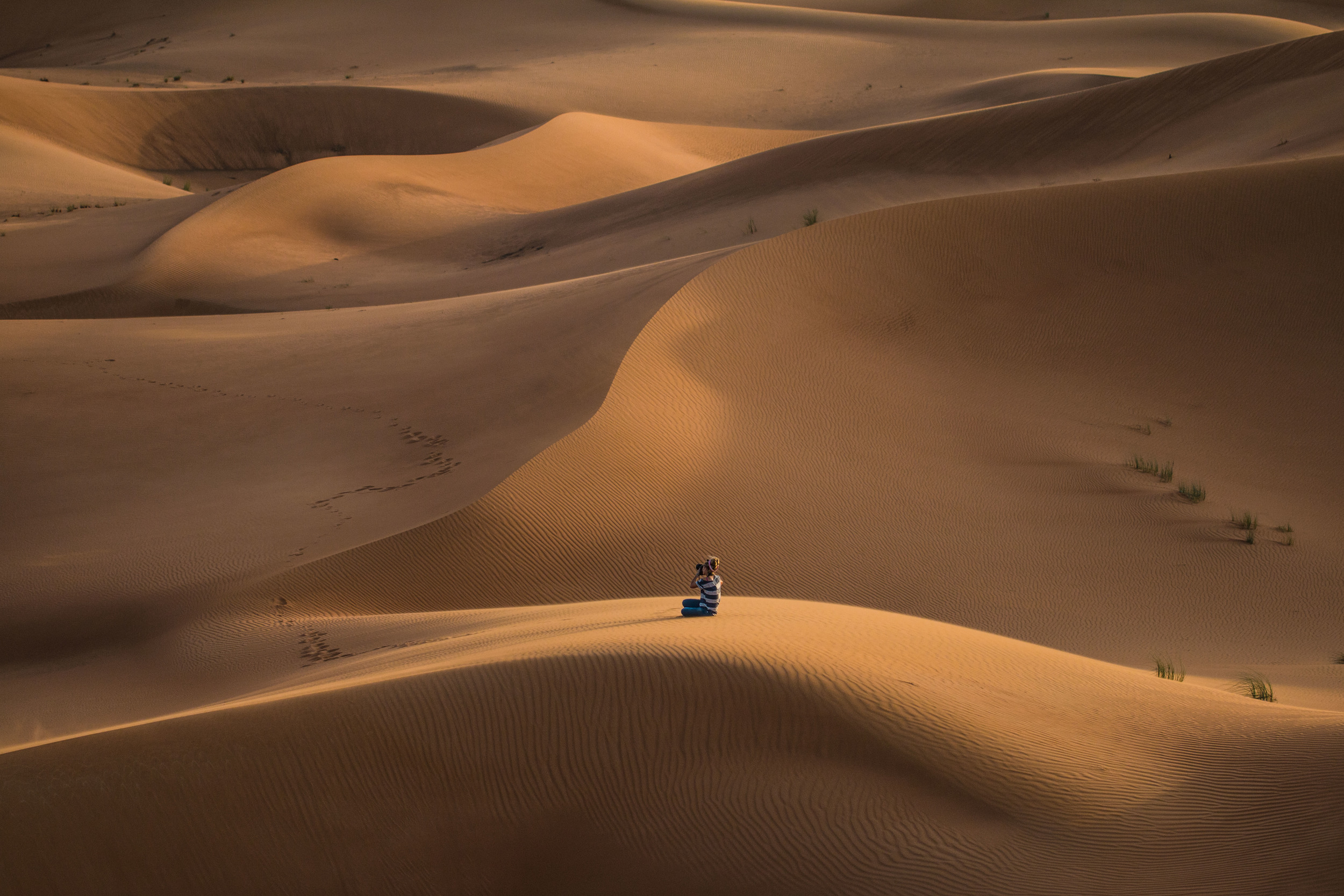 Under the Spotlight
A lady basking under the glorious desert sunset.
Caravan
A 4x4 braving the steep sandy hills during a sandstorm.
Documenter
Photographer carefully framing his shot.
Desert Wanderer
There's no better vantage point to appreciate the desert but on top of the highest dune.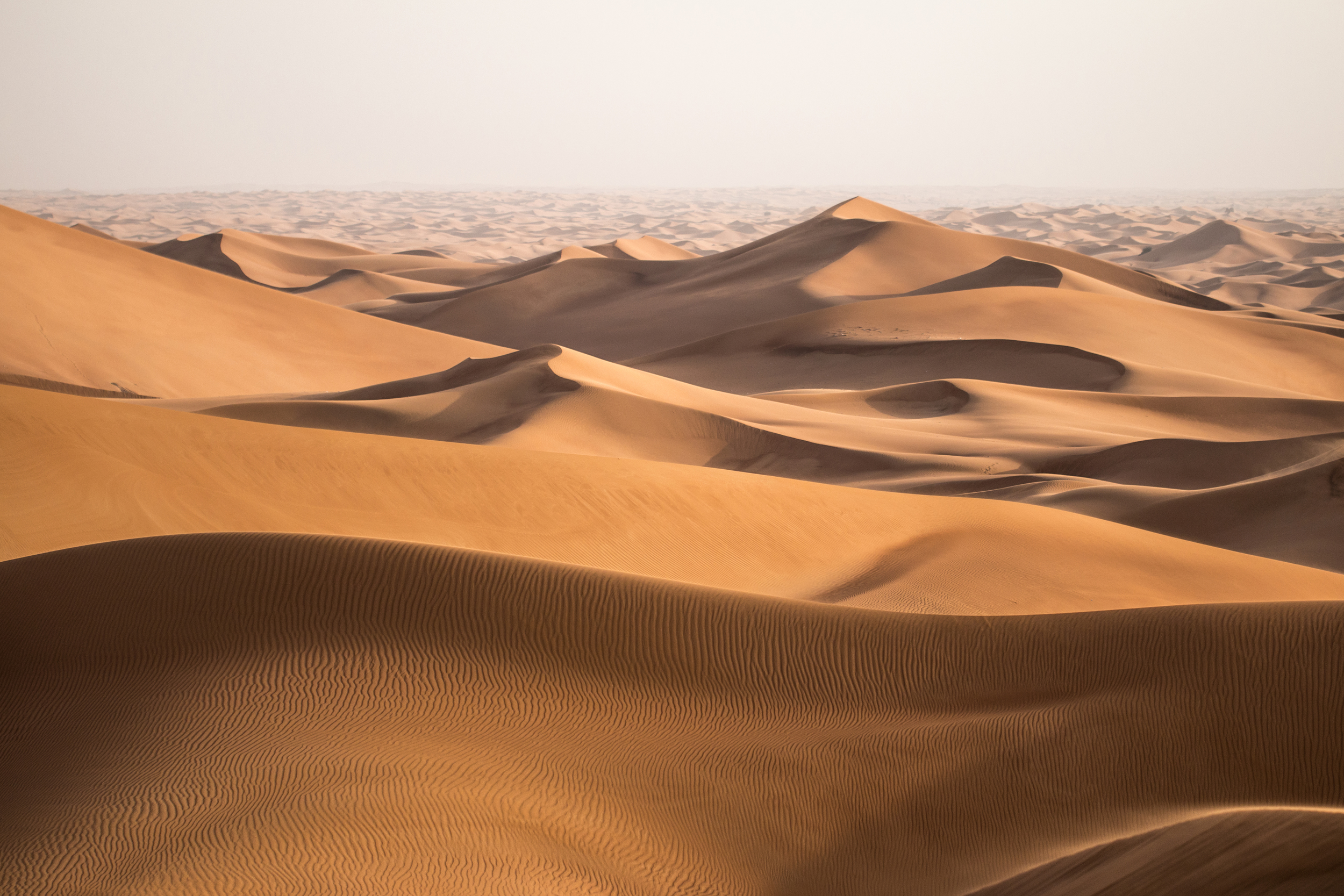 Emptiness
In the emptiness is where I find solace.
Trailblazer
Dune bashing has to be one of the most fun activities to do in the desert. You get that exhilarating feeling of pure adrenaline.